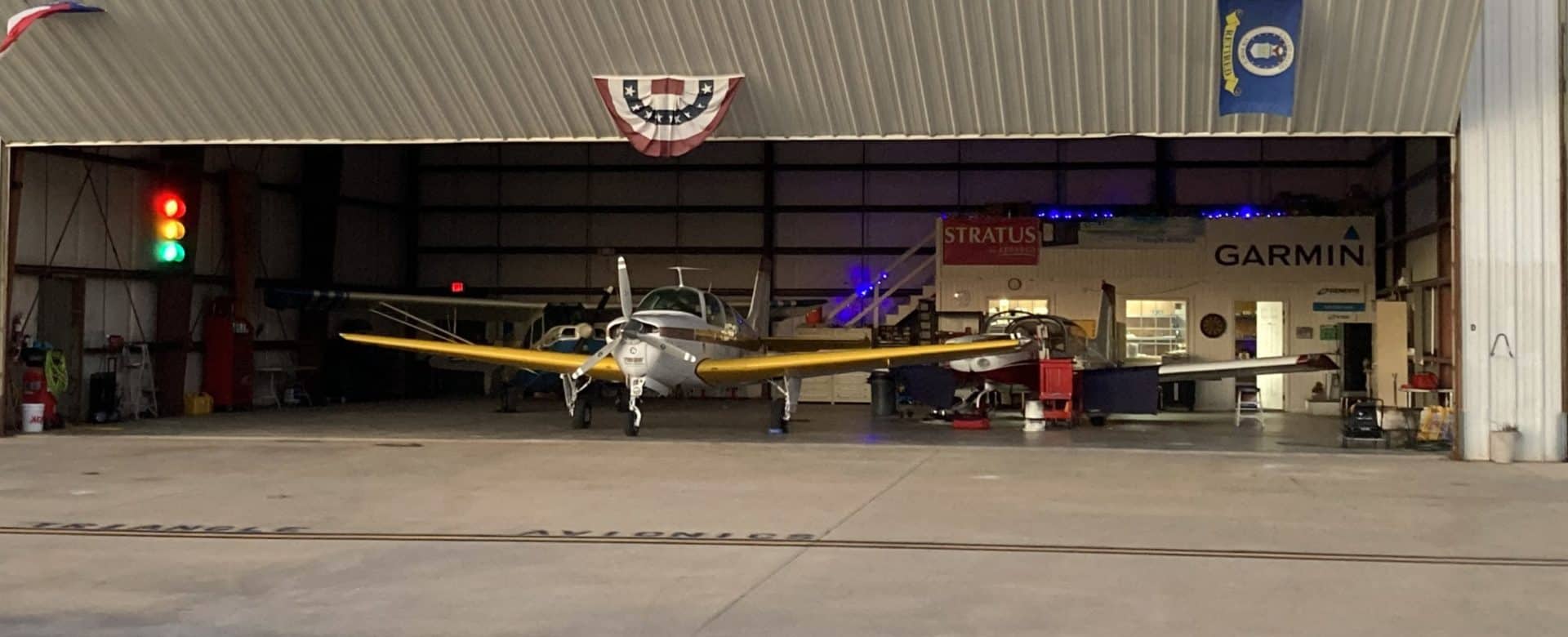 About Us
Making our customers happy is our ultimate goal.
Triangle Avionics LLC
Triangle Avionics has been a long dream of mine. I started the company in 2017 after serving 27 years with the US Air Force, mostly doing communications and aircraft maintenance on the heavies.
Aviation has been in my blood for a long time. My Grandfather taught WWII pilots the theory of flight for the Navy, and passed on the knowledge to me at a very young age. My Father flew control line and RC while I was growing up. My next door neighbor, Willy, owned a Cessna 150 and inspired me in so many ways. I soloed at 15 got my license at 16, since then have added Instrument and Commercial ratings. Needless to say being around airplanes and the people that love it has stuck.
We have recently moved to a larger hangar at the Triangle North Airport and really enjoying the additional space. Come by and meet the team. We are almost all pilots and truly love what we do.
Look forward to meeting and working for you soon.
Cliff